Gallatin Honda isn't just Nashville, Tennessee's Honda headquarters, we're also the home of Nashville's one-stop shop for genuine Honda parts and accessories. If you're looking for after-market upgrades to your Honda, your search ends at Gallatin Honda. From custom wheels to roof racks and everything in between, we've got the equipment and expertise you need to take your Honda to new levels of automotive excellence.
When Gallatin Honda performs the installation, you'll not only have the peace of mind that comes from knowing the work was done right, you'll also have Honda's 3 year/36,000 mile New Vehicle Limited Warranty for all your parts and accessories. After all, isn't your Honda worth having parts designed by the same engineers that designed your car, truck, or SUV?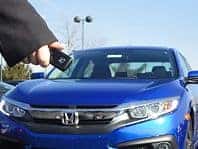 REMOTE START
If your vehicle doesn't have a remote start feature, Gallatin Honda can add this convenient technology to any car, truck, or SUV.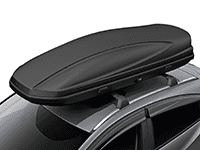 ROOF BOX RENTAL
Planning a road trip and need more cargo space? Gallatin Honda has what you need with our roof box rental service.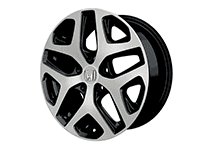 CUSTOM WHEELS
If catching eyes and turning heads gets your motor running, you're going to love Gallatin Honda's custom wheel installation service.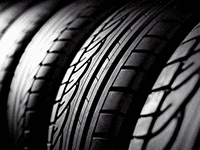 TIRES
Not all tires are created equal. Gallatin Honda has the tires that are specifically designed for your Honda at prices you can afford.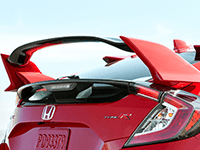 Spoilers
Increase your vehicle's value and its handling capabilities with a new spoiler installation from the Honda experts at Gallatin Honda.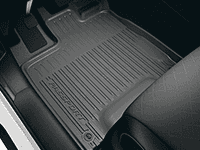 floor mats
Protect your vehicle's interior from normal wear-and-tear while protecting its value with a new set of floor mats from Gallatin Honda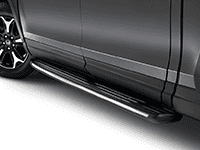 running boards
Get a leg up on your truck or SUV and upgrade your vehicle's value with a new set of running boards at Gallatin Honda.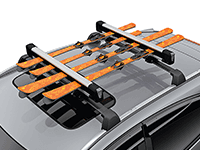 roof racks
Turn your vehicle's roof into extra storage space with a high-quality roof rack installed by Gallatin Honda's experts.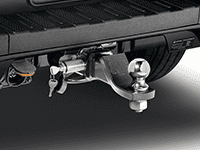 TRAILER HITCHES
Gallatin Honda has the tools, equipment, and expertise you need to convert your vehicle into a trailer hauling powerhouse.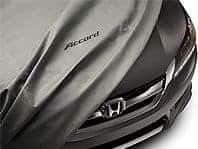 ROOF BOX RENTAL
Keep your vehicle clean and pristine while protecting its value from Mother Nature's wrath with a form-fitting vehicle cover.
So, if you're looking to upgrade your Honda for work, play, or just to improve the value of your investment, Gallatin Honda has everything you need to personalize and perfect your ride. For more information on Gallatin Honda's parts and accessories department, simply call us at 615-461-2002 or stop by our conveniently located showroom at 2109 Nashville Pike in Gallatin, Tennessee and let the Honda experts at Gallatin Honda put our automotive expertise to work for you.
Our Reviews
Anthony was great. No pressure slaws, upfront pricing and had us ready to go quickly! Heather in finance got us the best rate and again didn't pressure! Best car buying experience I've had I only spent an hour total to buy my car! Great dealership!
Fantastic and responsive online crew. Specifically Tyler Norman
One of the best experiences I had while buying my Honda CRV 2022. I worked with Brandon (sales) and Heather (Finance) and they were joy to work with. I'm an out of state buyer and there were some hiccups in the buying process (not because of Gallatin Honda), Brandon and Heather were always there answering my questions and helping out with all my requests. I will absolutely recommend Gallatin Honda for anyone who is looking to buy a vehicle. Thank you guys!
Big thanks to Christian in the part's department for helping me out with a new chipped key for my 2000 Odyssey. Super friendly/professional and too easy.
Came in today and within 90 minutes was driving away with a new car. Had great experience with our salesperson Richard as well as Heather from Finance. They were eager to help us make a deal.
Passing through town I had my Honda Accord serviced here. The staff was friendly, professional and accommodating. The building was well maintained and very clean. The lounge offered snacks, coffee, water, as well as WIFI. It was welcoming and comfortable. The services preformed were completed in a timely manner. Overall, I had a wonderful experience and would absolutely return.
Super helpful and unexpectedly found my new CR-V!
I have never had such an amazing experience at a car dealership until I went to Gallatin Honda!!! My car specialist, Brandon, was on top of everything to make sure I got exactly what I was looking for!! He is amazing and I recommend you ask for him as soon as you walk in the door or call on your phone!! I so well taken care of that I felt like family 🙂 Seriously, they are the very best you could ask for, knowledgeable, kind, and on the ball. The process was so fast I didn't even realize I was done. I'm telling you, go to Gallatin Honda if you want the best team on your side and the best quality vehicle on the road.
Service was fantastic, Super Environment,
Got me in when scheduled and completed work timely. Pleasant waiting area fully stocked with snacks.
I like the convenience of scheduling an appointment online. I appreciate the included car wash. I especially like that when the technicians find an issue, instead of coming out to the waiting area to discuss the issue in front of everyone, I receive a text informing me of certain areas that need attention and then allowing me the option to either decline or have the work completed through that text. Brilliant idea!!
Great service, friendly employees, clean facility.
This dealership is immaculate and the service is fantastic. The Service Manager, Bubba Perry, was a pleasure to work with.
I had a great experience at the Honda in Gallatin. The staff was super nice and very helpful, especially Bubba! He helped me with every question I had about anything and was very sweet!
Everyone did a great job. Very pleased. Love the quality products you make.
Tyler was Great! Treated me like a real person and showed that he was in it for what was best for me as I was trying to find a vehicle for work. Heather, the financial also did her part in making sure I had the best possible deal for paying on it. Thank you both so much for taking good care of me. I love my new car and highly recommend people go talk to Tyler at the Honda dealership in Gallatin when you need a new car.
Gallatin Honda is a great dealership to take your vehicle to have service work or any repair done, I would recommend taking your vehicle to Gallatin Honda and ask for Bubba he was awesome
The folks at Gallatin Honda are always friendly while being low-key and highly professional. They answer direct questions honestly and give me quality work without blowing smoke. Good people.